OFILM Dedicated to Helping Xinjiang Employees to Lift Themselves out of Poverty with Targeted Measures
Release time:2018-03-27
In March, the sights of flowers blooming on branches can be seen everywhere in OFILM park. In the mild midday sunlight, colleagues are sitting in the garden and resting in twos and threes to enjoy the beautiful spring day. In a pavilion in the garden, Ablez, who was from Hetian region, Xinjiang, is heady talking with fellows about buying that jacket he has long had a high regard for after getting paid.
Ablez is a student of Hetian No.1 vocational high school. In Oct. 2017, he came to OFILM along with his classmates for internship. Until Feb., he had received 4 times of payments aggregated 18k yuan, among which 5.3k yuan was the payment for Jan., this equated almost the income of his whole family for half a year.
Ablez's story became breaking news in his hometown for earning money before graduating from the vocational school and alleviating his whole family from poverty with his single income. Actually, Ablez's case was not unique among these students. The instructor Noordin Turgun introduced, many among these students were from needy families. Working in OFILM brought them with income higher than the total amount of their whole family, so that they achieved the goal of shaking off poverty smoothly.
When our national poverty relief program entered into a key period of being in a run-off, OFILM actively answered the government's call and went to economically underdeveloped areas like northwestern China and recruited a large amount of ethnic minority employees, so that carried out corporate social responsibility while developing. Until now, OFILM has inducted over 3000 Xinjiang employees, helped thousands of families to achieve poverty alleviation and income augmentation.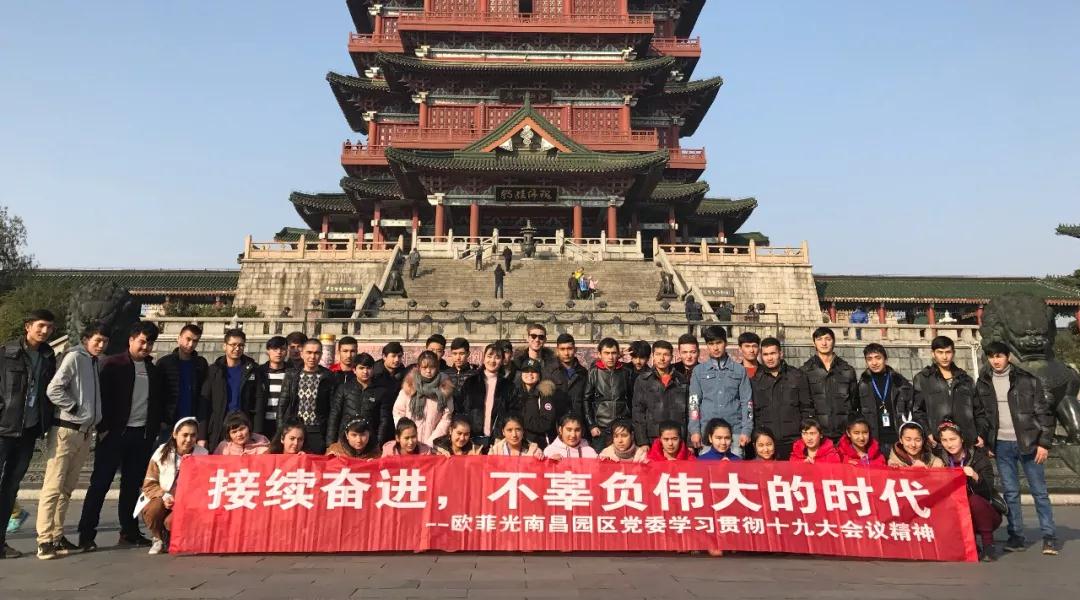 Ethnic Minority Employees Attended 'One-day tour in Nanchang' Activity
Generally speaking, ethnic minority people have big difference in custom with Han people. In order to help minority employees to adapt and work, relevant departments of OFILM took great pains. They set up a perfect caring plan to create excellent working and living environment for these employees in various channels, angles and directions. For example, OFILM specially opened a Muslim canteen for them to relieve the homesickness.
A Glimpse on the Minority Employees' Activity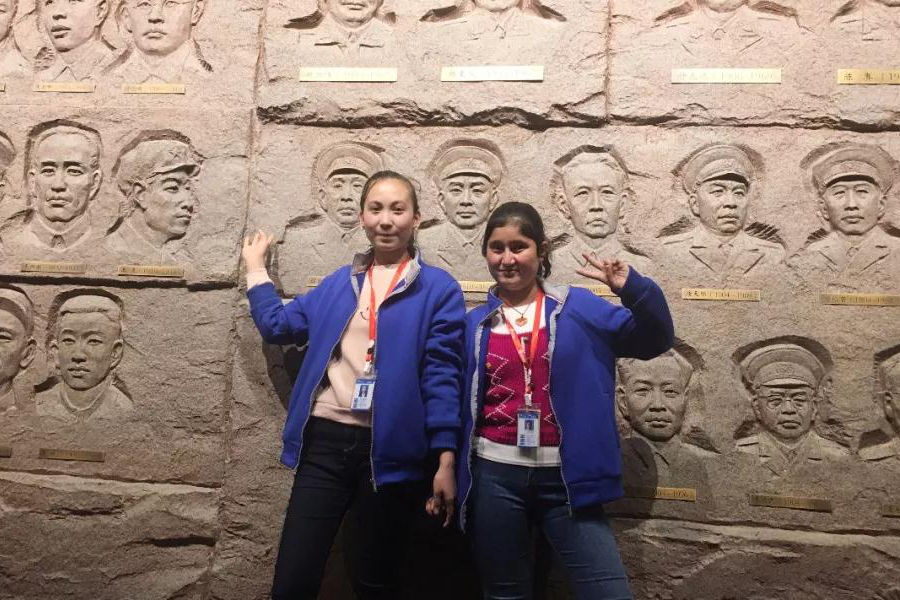 Minority Employees in Jiangxi Provincial Museum
Chinese Speech Contest for Minority Employees
Chinese language classes, Nanchang one-day tour, football game, basketball game, speech contest and so on – OFILM held over 100 activities in half a year that covered the aspects of study and improvement, technical contest, cultural and athletic amusement and other areas, so that helped them to know OFILM, love OFILM as well as develop in OFILM.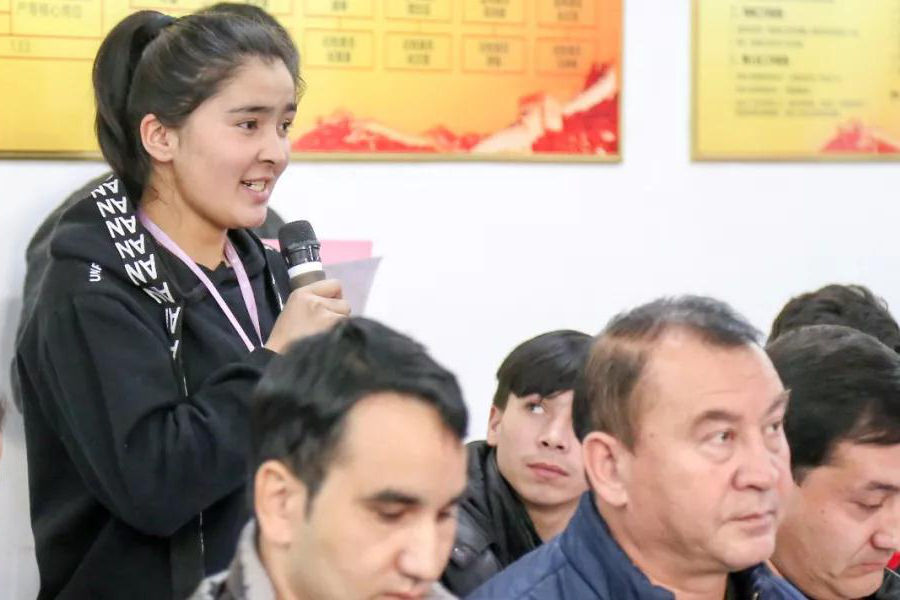 OFILM Held A Meeting for Ethnic Minority Employees
OFILM's 'nations unity' work was recognized by the onsite working group and students, ethnic minority employees' degree of satisfaction and efficiency increased steadily. An intern said, 'when I came to Nanchang I felt cautious and fidgety. I've never leave my hometown before, so it was a little hard to adapt to the new environment for me at the beginning. Afterwards, I found that everyone was nice, and there were many activities offered to us, then gradually I adjusted myself. In half a year, I learned skills, adapted to independent life and made many Han friends. The group leader of the production line took great care of me at work, and the environment was harmonious, so I began to like here more and more.' The instructor, Hankiz, said, OFILM's 'nations unity' program not only helped to alleviate the poverty and increase the income, but also facilitated the integration of nations. Now an increasing number of people in our hometown want to come here and work in OFILM.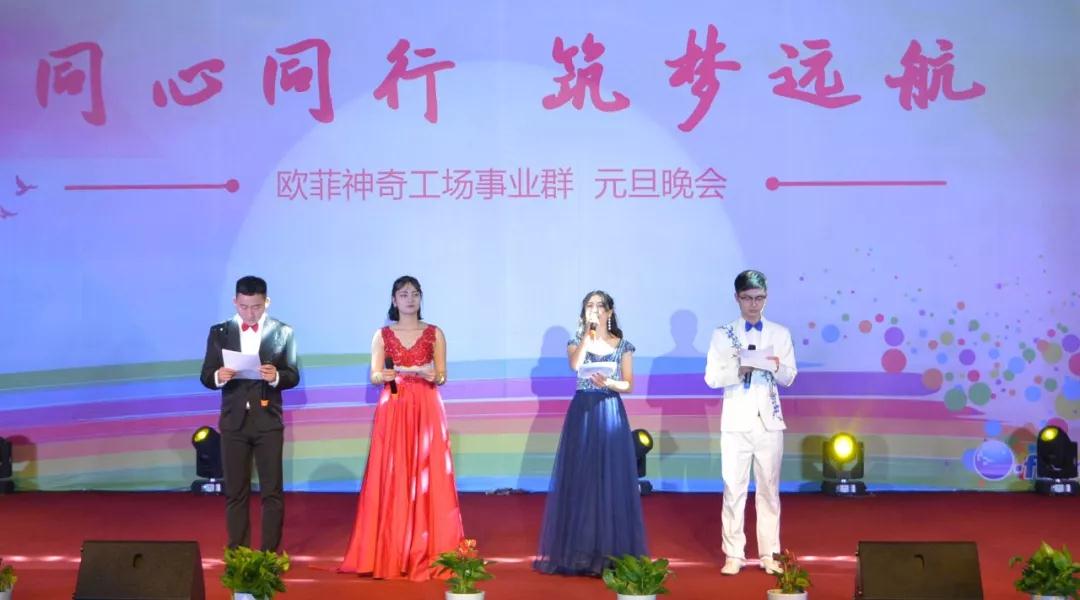 The New Year's Evening Party Was Hosted in Both Chinese And Uighur, Minority Employees Shined at the Party
President Xi said, happiness is achieved through hard work. No matter to OFILM, or to ethic minority employees, the best way to pursuit happiness and goodliness is to strive in practical. In the future, OFILM will further push the work of 'nations unity' and cooperate with the rural poor areas to provide more jobs for the local. In this way, it is able to achieve a triple-win between the local people, our company and the local government, so that carrying out the spirit of the 19thCPC National Congress with practical actions and contribute to winning the poverty alleviation war.
BACK