The principal product of LCM Business is liquid crystal display module.
Designed in accordance with the needs of customers, the liquid crystal display module is a complete display module combined the liquid crystal display components, connector, integrated circuit, control-driven circuit, PCB, backlight and structural parts together. Currently, by embedding a touch module, the display module has formed a structure integrating touch and display which is mainly applied to fields such as mobile phones, tablet computers, TVs, automobiles, etc.
The LCM Business Unit has around 2500 employees, with a total production capacity of 10kk per month and a yearly output value of 4 billion RMB. With nearly 150 experienced professionals in R&D, manufacturing, engineering and quality assurance, we provide customers with high-quality products along with effective and comprehensive services.
The main production base of LCM Business Unit is in Nanchang. Besides, we has set up affiliated agencies and R&D centers in Tokyo, Seoul and Taiwan to obtain the excellent resources of local technicians, the cutting-edge technologies and industrial information.
Major Customers and Achievements
We have established strategic cooperation with companies having the most advanced cell resources: LGD, JDI, Innolux Display Group and AU Optronics Corp.
In 2015, we successfully realized mass production of middle sized Oncell display modules of 7-10.1 inches;
In 2015, the wristwatch module project supplied for Moto and Huawei;
In 2016, we successfully brought in cooperative partners. We cooperated with LGD to produce Incell touch display modules, with Innolux Display Group to produce Oncell touch display modules, and with EverDisplay Optronics to produce Amoled touch display modules on a large scale.
Our products were shipped to international customers such as LGE and Moto etc.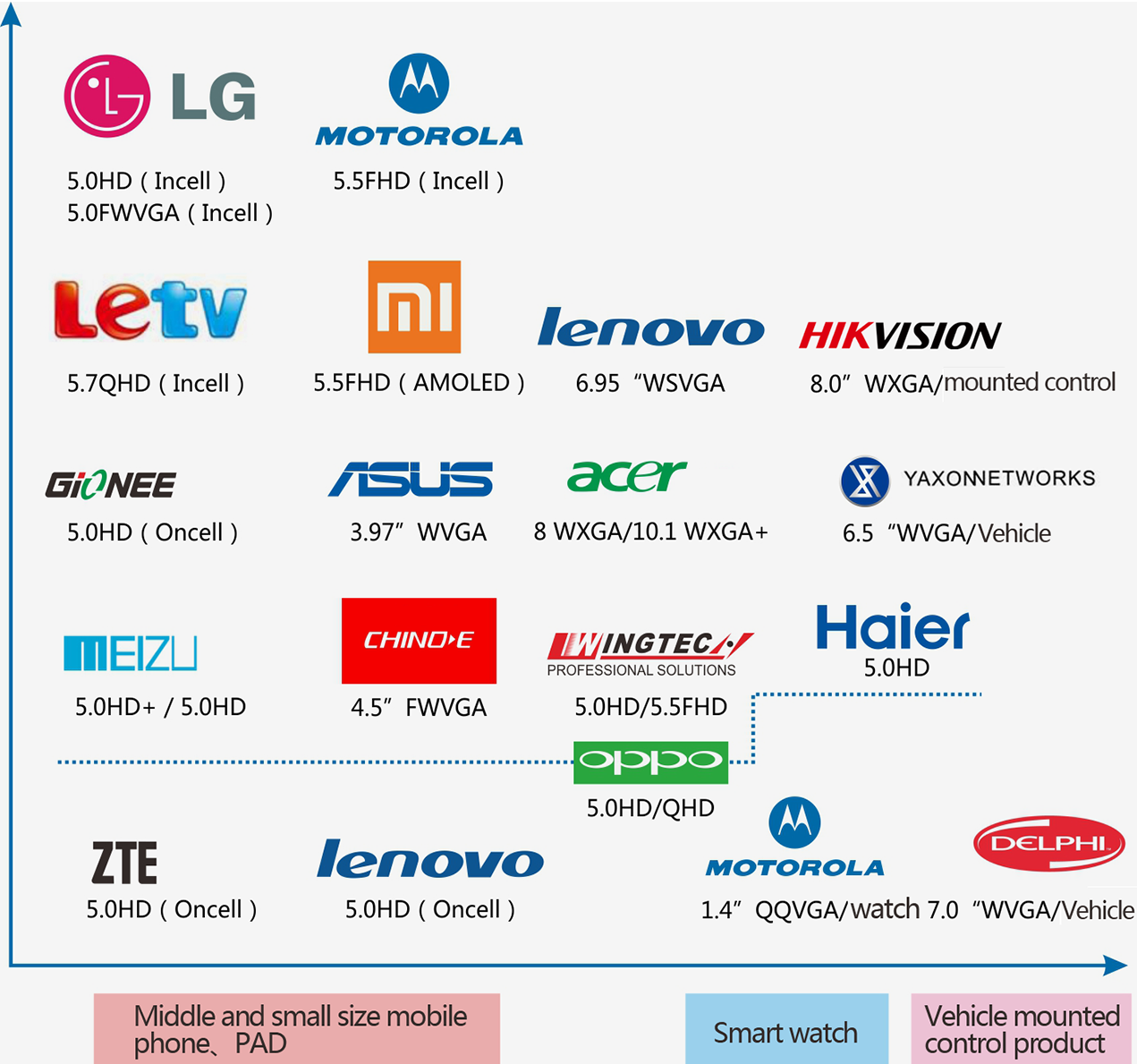 Development Strategies
To achieve a production capacity of 20 kk per month and output value of 10 billion per month;
Put advanced automatic equipment into brand new factories and production lines which has been built in Nanchang Free Trade Zone;
Continue to increase R&D investment into Amoled and flexible lamination, which will be applied to in-car touch screens and central control systems of international brands.
BACK