OFILM was Honored with 'Year 2017 Excellent Innovation Award' by SAIC
Release time:2018-03-22
On Jan. 26th, the year 2017 supplier conference which was also the commendatory conference of SAIC's subsidiary (passenger cars) was solemnly opened at Zhengzhou, Henan. OFILM's wholly-owned subsidiary, Nanjing Tianqing Automotive Electronics Co., Ltd., was invited to attend this conference and awarded the SAIC's 'Year 2017 Excellent Innovation Award' with the independently developed BCM product.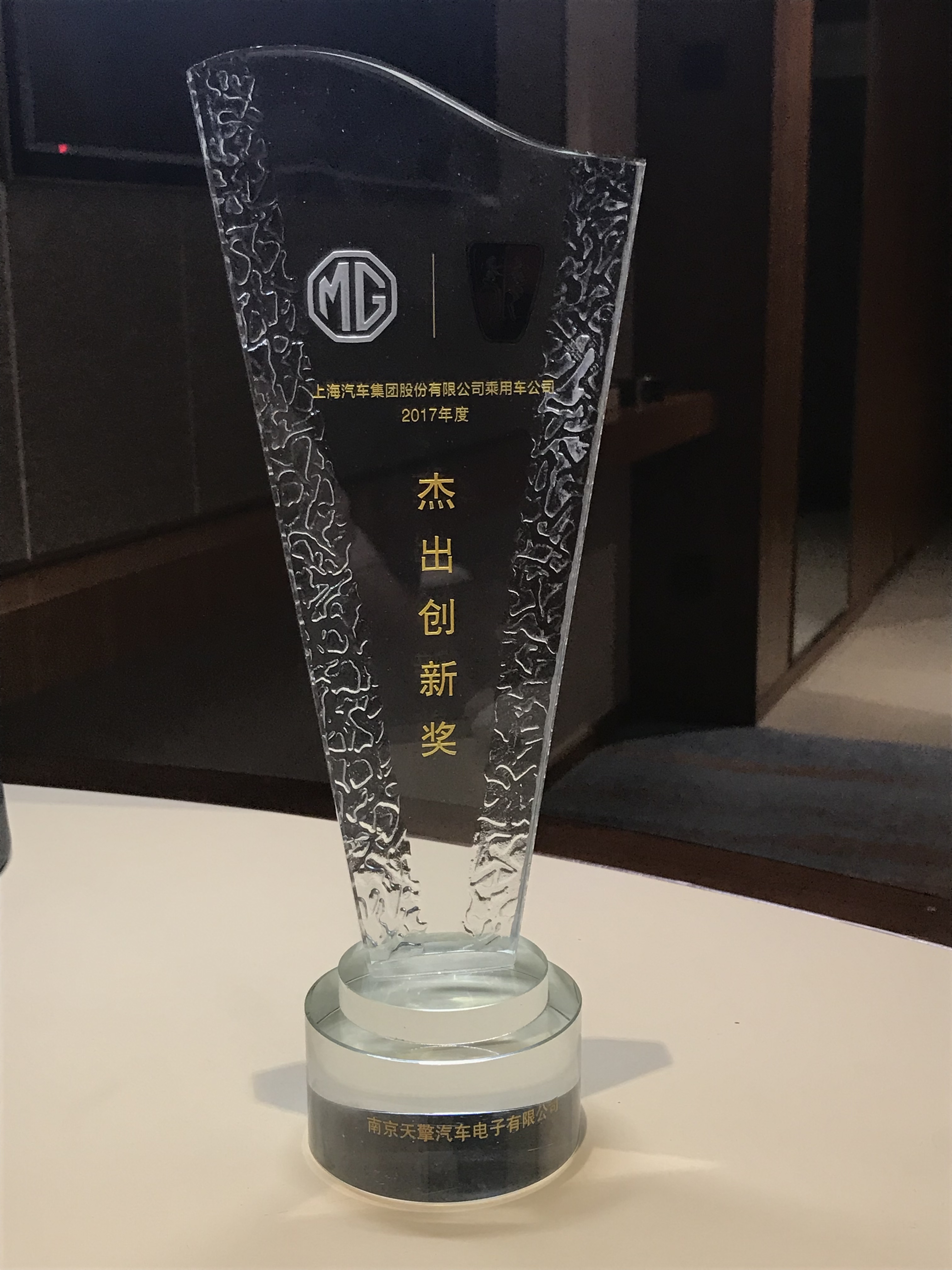 Compared to traditional BCMs, the 3rd generation BCM independently developed by OFILM further integrated 3 functions together, which were PEPS, TPMS and battery recharge control, and integrated 3 ECUs into 1 ECU. This breakthrough effectively helped to lower the production cost. Meanwhile, the software of that product, based on ASPICE development process, successively achieved an innovative development mode of suppliers co-operating with original devices manufacturers. To the car owners, the new generation of BCM is able to feed back and record the internal operating condition in real time, so that they could better cope with emergencies.
At present, the smart car industry is rapidly developing, in which the 3rd generation BCM is a trend. The mass production of it will bring a better opportunity for OFILM and contribute to improving our competitiveness.
OFILM marched into the smart car industry in 2015. We efficiently built up the excellent research and development team and sales team, actively developed clients, pushed structured synergetic development of our business and advanced the corporate with technological innovation. The award we received from SAIC this time was recognition to the scientific competence and innovative capability of OFILM's smart car BU, which is helpful to further improve our competitiveness and brand impact. In the future, OFILM will continue to strive to improve the technological innovation capability with a modest attitude, focus on providing better products for customers and create larger value.
BACK