Nomarch LIU QI of Jiangxi Province Visited and Encouraged O-film to Head to Advanced Intelligent Manufacturing
Release time:2017-12-15
In the morning of December 14th, LIU QI (Deputy Secretary of Jiangxi Provincial Party Committee and Nomarch of Jiangxi Province), MAO WEIMING (Standing Committee and Executive Vice Nomarch of Jiangxi Province), YIN MEIGEN (Standing Committee of Jiangxi Province, Secretary of Nanchang Municipal Committee and Secretary of Ganjiang New District Working Committee of the Party) and other 300 provincial and municipal leaders visited and researched Linkong location of O-film. The chairman CAI RONGJUN and president of Magical Workshop BU, MENG KAI met the delegation.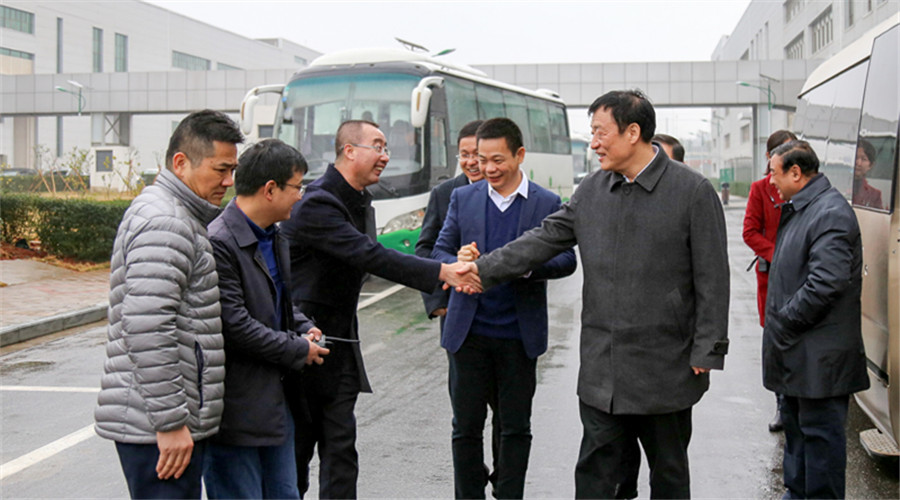 The chairman introduced our development in recent years and the constructing progress in Nanchang. Nomarch LIU inquired in details about O-film's state of operation and development plan. LIU highly commended the fast development of O-film.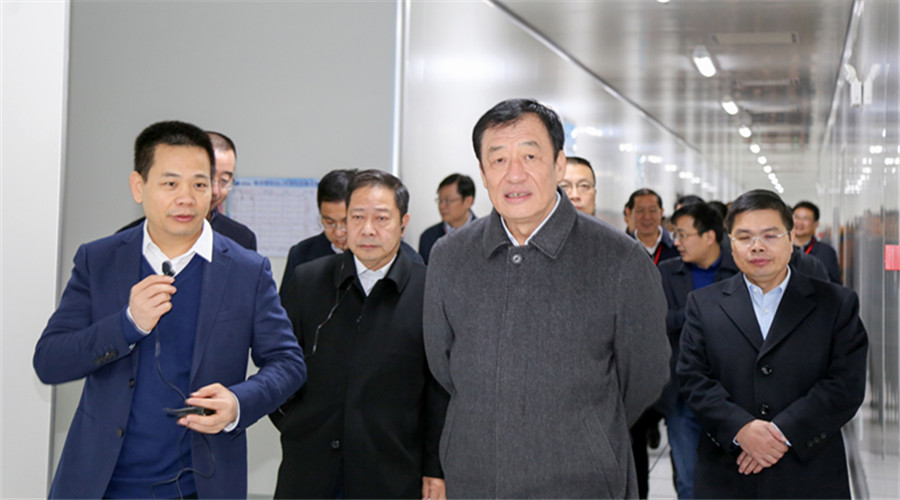 Nomarch LIU and his delegation went into sensor yellow light production workshop, learned O-film's producing condition and manufacturing technique. In the workshop, MENG KAI elaborated the production process, product characteristics and cutting-edge technology. The sensor yellow light production workshop is a 100-grade dust-free workshop with 4 roll to roll automatic production lines, the production process is divided into pattern manufacturing and processing testing.
When knowing that O-film could make the resolution ratio of metal pattern into 10um, which is the top level among the industry, Nomarch LIU was happy and commended on O-film's level of automatic production and capability of innovation. He encouraged O-film to accelerate the transition and advancement of intelligent manufacture, so that improving production efficiency and enhancing independent innovation capability. Vice Nomarch MAO said that O-film should maintain the advantage in the field of touch control and be a leading corporation in the worldwide.
Technological innovation is always one of O-film's core competences. O-film has kept advantages in aspects of product innovation, technology innovation and design innovation in the fierce red sea market. This acquired full affirmation and highly appraisal from Nomarch LIU and his delegation.
At the end of the tour, Nomarch LIU appraised O-film's strength again and said, it is not easy to operate a corporation, one needs to stick to innovation, seize the opportunity to expand and improve, so that making more contribution to the society. BACK