Apple CEO Tim Cook Visited O-film, Commended on Our Technology and Culture
Release time:2017-12-07
'Getting a closer look at the remarkable, precision work that goes into manufacturing the selfie cameras for iPhone 8 and iPhone X at O-Film.' On December 6th, Apple CEO Tim Cook and senior executives visited O-film, which is their Chinese supplier. Cook praised O-film for its technology level in his personal Weibo. Rongjun Cai, chairman of O-film, and Lihui Huang, president of CCM BU, accompanied on the visit.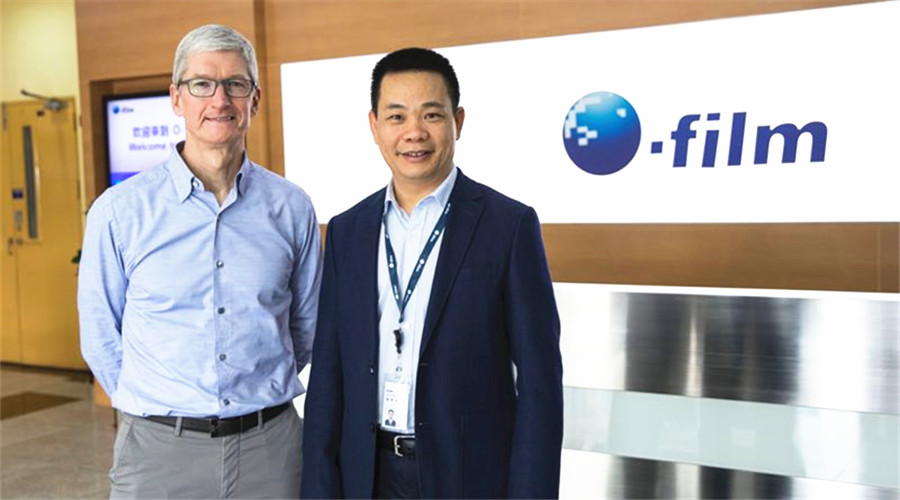 Cook worn a dust-free clothes to enter the camera workshop of OIP during the visit. He communicated with the staff and operated the equipment on his own.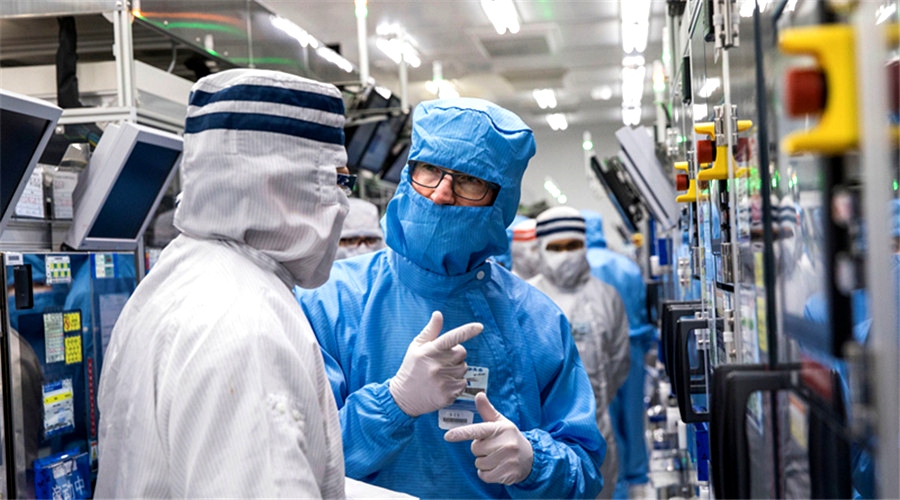 In early December, Cook started his new tour to China. Firstly, he attended The 4th World Internet Conference Wuzhen Summit. Then he visited Apple's supply chain & ecological chain partners, in the beginning of which he came to Guangzhou and visited O-film in the first place. This suggested O-film's importance.
When accepting interview, Cook stated that Apple takes quality of products as the most important criteria on selecting suppliers, the company should be the best in a category rather than strive for quantity. Secondly, a company should respect the employees and treat them well. Through the visit, Cook thought O-film is treating the staff with humanity, employees could develop themselves while working in O-film and live a happy life. Regard to the in-depth cooperation with O-film, he said, Cantonese suppliers provide better quality and have higher technical level than suppliers from many other districts, the collaboration between Apple and O-film is getting tighter, it is a pleasure to physically witness the achievements of collaboration in O-film's production workshop.
In recent years, O-film was constantly pushing the development on intelligent production, extending products vertically and horizontally and achieving new breakthroughs. In terms of optical products, basing on existing products, O-film had seized the penetration chance of dual camera by arranging in emerging fields like 3D sensing in advance, and strengthen arrangements with development of imaging system and capacity expansion of dual camera module. Besides, O-film was also actively arranging in intelligent car and AR/VR fields.
BACK