O-film Awarded "Shenzhen Mayor Quality Award"
Release time:2017-09-15
On Sep. 6th,Shenzhen Quality Conference was held in Shenzhen Civic Center. Shenzhen O-film Technology Co., Ltd received the "Shenzhen Mayor Quality Award". The Standing Committee of Guangdong Provincial Committee and Secretary of Shenzhen Municipal Party Committee Wang Weizhong, Deputy Secretary of Shenzhen Municipal Committee and mayor of Shenzhen Chen Rugui, the Standing Committee of Shenzhen Municipal Party Committee and Secretary General Guo Yonghang, and the Shenzhen vice mayor Huang Min attended the meeting. Mayor Chen Rugui awarded O-film the "Shenzhen Mayor Quality Award", Chairman Tsai Rongjun accepted the award and give a speech on behalf of O-film.
In the meeting, the Chairman Tsai delivered a speech. As a technology enterprise, O-film stick to the "craftsman spirit", always take product quality and service quality as the lifeline of enterprise survival and development, actively carry out the system engineering of management information, production automation, and personnel specialization. It has Industry-leading fast response capability and production management system, and recognized by customers around the world.
Over the years, O-film grows rapidly in the field of Optics and optoelectronics with unremitting efforts. It's already in the forefront of the industry and integrates global resources, and further layout of 3D image, AR/VR, automatic driving, biometrics and other frontier fields, continue to increase investment, accelerate business expansion and industrial upgrading.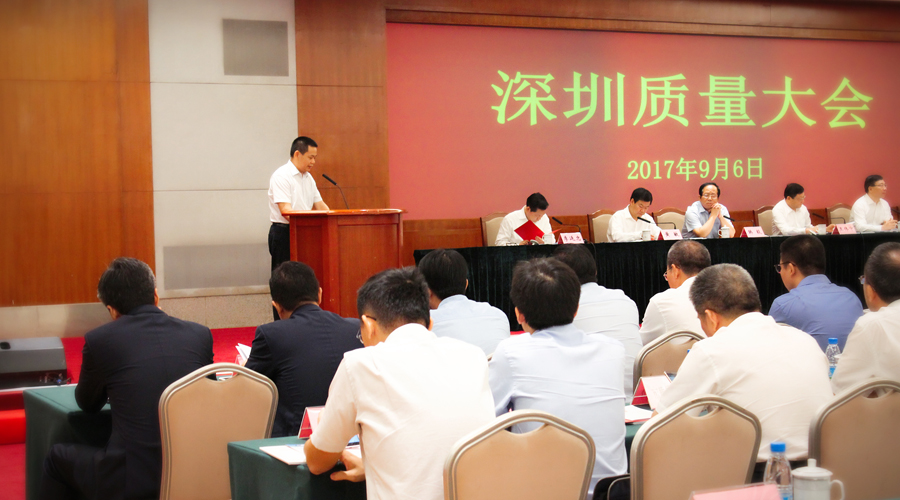 O-film focused on innovative development and gained wide recognition. In the meeting, secretary Wang Weizhong has repeatedly praised O-film's development strategy and technological innovation, and encourage O-film grasp the opportunity of receive the "Shenzhen Mayor Quality Award" , keeping quality guidance and innovation driven, become bigger and stronger.
"Shenzhen Mayor Quality Award" is the highest quality honor established by the Shenzhen people's Government, in the capital of innovation, O-film win this award with its excellent quality management system, high standard customer service, competitive technological innovation and sustained and steady business growth, become the benchmark enterprise of Shenzhen quality. In the future, O-film will take this award as an opportunity to forge ahead and pursue excellence and growth with quality.
BACK